Last Updated: 9/1/20


ALL SECRET CINEMA PRESENTATIONS ARE SHOWN IN 16MM (or larger!) FILM ON A GIANT SCREEN (NOT VIDEO...NOT EVER!)
---
COVID-19 (Corona virus) cancellation news
ALL Secret Cinema events are on hold, until such time as it is again safe to hold public gatherings.
In the meantime, we plan future programming. We would welcome discussing future partnerships and new venues for what we think is a pretty unique film screening series. In 2021 we will (hopefully!) enter our 29th year of Secret Cinema.
Stay tuned, stay healthy, and wear those masks! And thank you for your support for all of these years.
Jay Schwartz
The Secret Cinema
---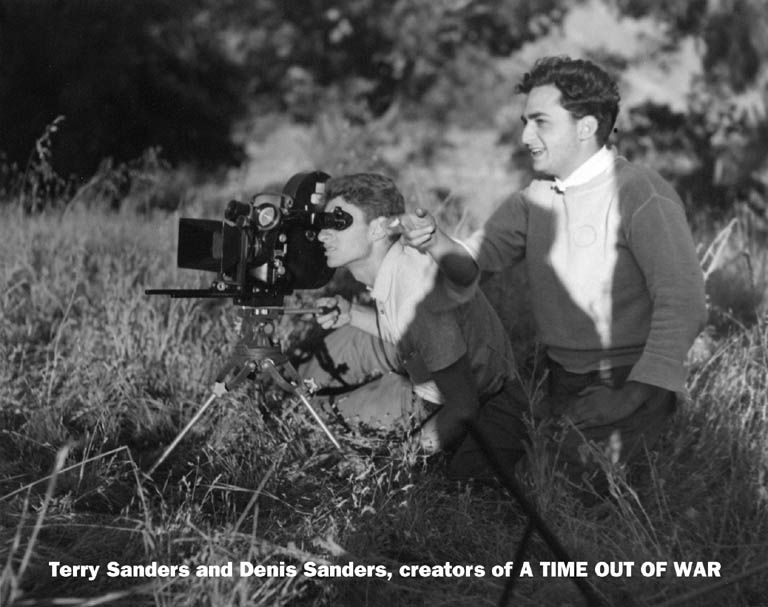 PROBABLY our next event...
And the Envelope, Please: Oscar-Winning Short Films
(at a new venue!)
FUTURE DATE TO BE ANNOUNCED
8:00 pm
Admission: $9.00
Philadelphia Praise Center
1701 McKean Street, Philadelphia
(215) 463-4123
The Secret Cinema will present an all-new edition of And the Envelope, Please: Oscar-Winning Short Films. This program showcases films that rose to the highest of honors, yet unlike the longer prize-winning films of their time, are now largely forgotten. We feel they all deserve to be seen again! They include live-action short dramas, comedies, documentaries and cartoons.
There will be one complete show at 8:00 pm. Admission is $9.00.
The screening will be shown in a brand new Secret Cinema venue -- the Philadelphia Praise Center, a community center and church in the heart of South Philly. It's a short walk from the Broad Street Subway, Melrose Diner and East Passyunk restaurant district.
The films in this program span from 1937 through 1984. Most took the Academy Award for best film in their category; a few were nominated but did not win.
A few highlights of the program include:
A Time Out of War (1954, Dir: Denis Sanders) - A provocative Civil War drama, in which two opposing soldiers agree to hold a tense one-hour truce. Director Sanders made this project his UCLA student thesis film, and its success led to a career in movies and television, starting as the second unit director of Charles Laughton's Night of the Hunter. Sanders' final narrative feature was the cult classic Invasion of the Bee Girls.
Should Wives Work? (1937, Dir: Leslie Goodwins) - This two-reel comedy from prolific comedy actor Leon Errol was his only Oscar-nominated work. It was not until Errol was in his fifties that he perfected the trademark characterization seen in nearly a hundred two-reelers, and numerous features -- and at his peak, the actor was in his sixties. Errol usually played a balding, somewhat-irascible man with a fondness for drinking and a knack for mix-ups with pretty girls -- leading to inevitable conflicts with his always-suspicious wife.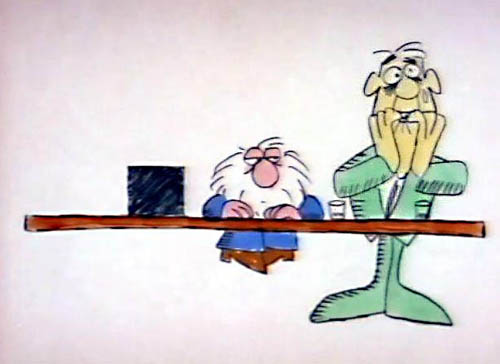 The Box (1967, Dir: Fred Wolf) - A minimally-drawn, wordless cartoon (the only soundtrack is drummer Shelly Manne's jazzy instrumental music), about a man who walks into a bar with a mysterious object.
Up (1984, Dir: Mike Hoover, Tim Huntley) - There's a cryptic, impressionistically told story of a man who sets a hawk free, but the centerpiece of this unusual short is a gorgeous, amazingly photographed and unforgettable ride on a hang glider.
Plus The Story of Time (1951), A Boy and His Dog (1947) and much more.
---
FUTURE SECRET CINEMA EVENTS:
ALL Secret Cinema activity is on hold because of the Covid pandemic. Like everyone, we look forward to resuming our public activities as soon as it is safe.
---
If you'd like to subscribe to announcements of upcoming Secret Cinema events, then e-mail us by clicking HERE. Please specify in your message where you are located.
Click HERE to learn the history of Secret Cinema.
Click HERE to read about recent Secret Cinema events.
RELATED LINKS:
Channel 29 news piece on Secret Cinema from 1999!
Secret Cinema 1999 Annual Report
Secret Cinema 1998 Annual Report
Secret Cinema 1997 Annual Report
Information about the 1998 Secret Cinema "Class Trip" to the Syracuse Cinefest
---
Last Updated: 9/1/20
WebMasters: Rodney Linderman & Jay Schwartz
© copyright 2020