Last Updated: 10/24/16


ALL SECRET CINEMA PRESENTATIONS ARE SHOWN IN 16MM FILM ON A GIANT SCREEN (NOT VIDEO...NOT EVER!)
---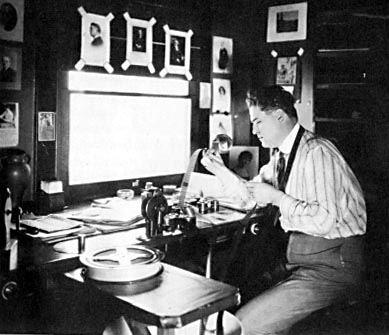 Archive Discoveries: Unseen and Forgotten Favorites
from the Secret Cinema Collection at the Maas Building
Friday, November 11, 2016
8:00 pm
Admission: $9.00
The Maas Building
1325 N. Randolph Street, Philadelphia, PA
267-239-2851
On Friday, November 11, The Secret Cinema will return to the historic Maas Building with a new program called Archive Discoveries: Unseen and Forgotten Favorites from the Secret Cinema Collection. It features a mélange of fascinating short films from the past, representing a variety of genres and subject matter.
There will be one complete show at 8:00 pm. Admission is $9.00. Beer and refreshments will be available at the screening.
The Secret Cinema's private archive contains literally thousands of reels of 16mm (and 35mm, and 8mm) features, theatrical shorts, cartoons, newsreels, television shows, educational films, travel films, industrial films, and home movies. Together, they add up to well over three million feet of often rare celluloid, with several prints thought to be the only extant copies in the world.
Some of the best of these amazing films will again see the light of a projector bulb in Archive Discoveries… This previously ungroupable group of short films will include films that were made to entertain, to teach, to encourage commerce and to alter opinion. Spanning many decades, they show wondrous places, styles and things that have long-since vanished. Some of them now seem campy, others still have valid lessons to teach, but all are fascinating, and extremely unlikely to be seen anywhere else, including on video.*
A few highlights from Archive Discoveries… include:
Alexander Calder: From the Circus to the Moon (1963, Dir: Hans Richter) - This film presents a whimsical look at the celebrated, Philadelphia-born artist and his creations, as he constructs miniature mobiles in a very cluttered studio-barn. Filmmaker Richter had collaborated with Calder years before, in his groundbreaking 1947 feature Dreams that Money Can Buy.
Cab Calloway & his Orchestra: "Virginia, Georgia and Caroline" (1942, Dir: unknown) - This film clip of a typically high-spirited Calloway performance was originally seen on the Mills Panoram "Soundies" film jukebox.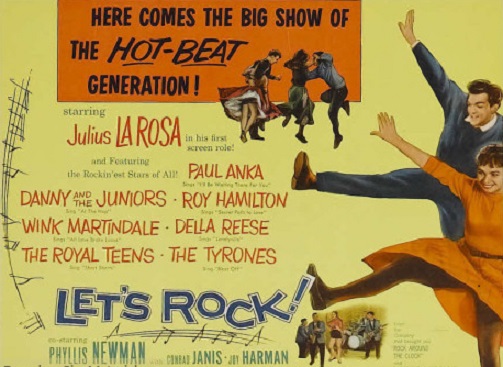 Rock 'n' Roll Trailers (1957-59, Dir: Fred Sears et al) - A collection of coming attraction previews for early rock and related movies, with (brief) appearances by Little Richard, Bill Haley and Danny and the Juniors. Several of the films were produced by exploitation genius Sam Katzman (including Calypso Heat Wave).
The Wooden Soldier (1928, Dir: Jacques Rollens) - This bizarre silent short was released in a series called "Laemmle Novelties," billed as "Something new under the sun." What made them novel is that they mostly did not focus on human actors. In this film, a ghoulish toymaker enacts an experiment with "Oxo-Vapor" to bring his toy creations to life -- though some of them wind up dead.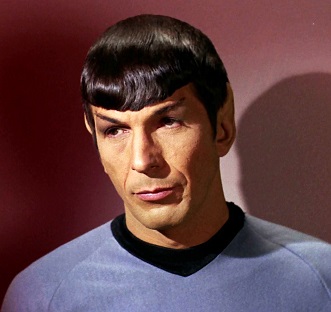 Star Trek bloopers (1966-69) - Shatner, Nimoy and company flub lines, crack jokes, and crack up in several unaired takes from the beloved, original sci-fi series. With bonus Mission Impossible bloopers.
Plus Middletown Goes to War (1942), This World of Ours: Chicago (1951), and more!
The Maas Building was previously a brewery and a trolley repair shop. This beautifully restored 1859 brick and timber workshop today serves as a multipurpose art event and catering space. Free parking is available on the street and in the adjacent lot of the James R. Ludlow Elementary School.
*If this program description sounds familiar, that's because Archive Discoveries… is the latest round of a series we've presented for some time, but under another title: Curator's Choice. We've retired that name, owing to the egregious, pretentious misuse of the words "curator" and "curated" in recent years. While Secret Cinema boss Jay Schwartz, as caretaker of a collection, really is a curator, those words have ceased to have any actual meaning. So, we'll stick with Archive Discoveries (or we'll do so until gallery owners, band bookers, menu makers, d.j.'s, shopkeepers, film programmers, and similarly high-minded folks decide that they are presenting offerings from their "archives").
---
FUTURE SECRET CINEMA EVENTS (more info soon):
Saturday, November 26 @ The Rotunda: TBA
Wednesday, November 30 @ The Academy of Natural Sciences: Special screening for the American Entomological Society
Tuesday, December 6 @ The Woodmere Museum: Wings with live music from Don Kinnier! (Chestnut Hill Film Group screening)
Wednesday, January 11, 2017 @ Bryn Mawr Film Institute: From Philadelphia With Love ("Best of" edition)
---
If you'd like to subscribe to announcements of upcoming Secret Cinema events, then e-mail us by clicking HERE. Please specify in your message where you are located.
Click HERE to learn the history of Secret Cinema.
Click HERE to read about recent Secret Cinema events.
RELATED LINKS:
Channel 29 news piece on Secret Cinema from 1999!
Secret Cinema 1999 Annual Report
Secret Cinema 1998 Annual Report
Secret Cinema 1997 Annual Report
Information about the 1998 Secret Cinema "Class Trip" to the Syracuse Cinefest
---
Last Updated: 10/24/16
WebMasters: Rodney Linderman & Jay Schwartz
© copyright 2016