Last Updated: 7/28/15


ALL SECRET CINEMA PRESENTATIONS ARE SHOWN IN 16MM FILM ON A GIANT SCREEN (NOT VIDEO...NOT EVER!)
---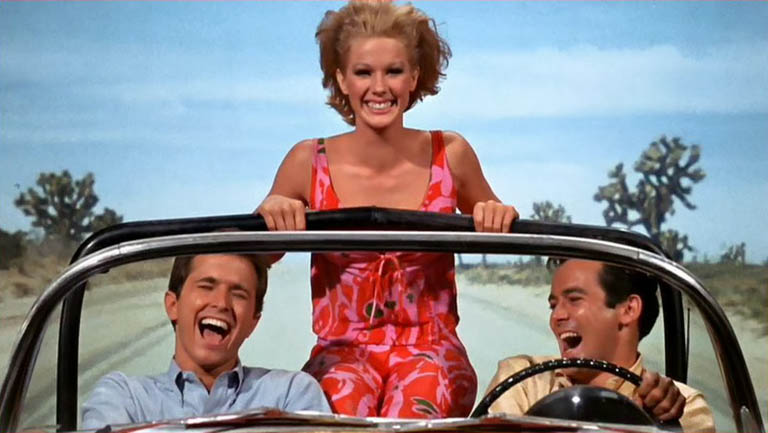 Hot Rods to Hell and in-person film historians
for 16th AIDS Law Project movie party
Friday, July 31, 2014
6:00 pm – Doors open for light food/drink
7:30 pm - Film program begins
Admission: $20 in advance, $25 at the door.
William Way Community Center
1315 Spruce Street, Philadelphia
Information: AIDS Law Project at 215-587-9377
On Friday, July 31, the Secret Cinema will return to the William Way Community Center to help present the 16th annual summer movie party for the AIDS Law Project of Pennsylvania. The festivities will once again include food, fun and film, including a screening of the rarely shown (except by us!) last of the juvenile delinquent movies, Hot Rods to Hell.
There will also be a surprise short subject, and after the movie, an undoubtedly lively discussion with not one, but two esteemed film historians, Richard Barrios and Irv Slifkin.
The schedule is:
6:00pm - food, beer and drinks
7:30pm - movie screening
Refreshments will include local craft beer generously donated by Flying Fish, Saint Benjamin, and Yards.
Tickets for all of this are just $20 in advance, $25 at the door.
A full description of the feature follows.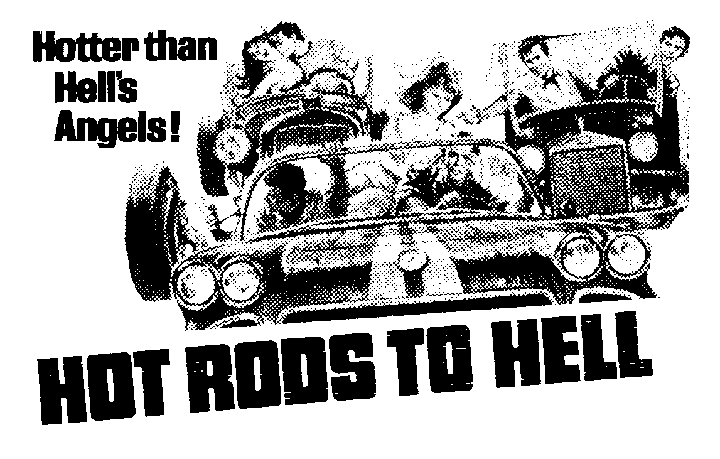 Hot Rods to Hell (1967) Dir: John Brahm, James Havens
"The motorcycle gangs take a back seat when these young animals clear the road for excitement!" Future prune pitchman Dana Andrews plays a straight-laced dad who moves his all-American family to the desert, to start life anew as owner/operators of a motel. Along the way they are terrorized by a gang of nasty hot-rodders who keep their cars polished and their hair combed.
The nightmare grows worse when they learn that the motel and adjoining nightclub they bought, miles from the nearest town, are the delinquents' hang-out. One gang member takes a special interest in the family's cry-baby, Marlo Thomas-lookalike daughter, much to the chagrin of his gum-chewing moll (Mimsy Farmer, in a very different role than she'd played in Riot on Sunset Strip). With little aid from the police forthcoming, Dad is on his own to teach the kids a lesson about manners that they'll never forget.
Based on a 1956 Saturday Evening Post article called "Fifty-Two Miles to Terror," the film was originally shot for television. The finished product was deemed too severe for prime-time, however, and MGM gave it a brief theatrical release. Seen today, Hot Rods to Hell is mostly the stuff of laughs. Its over-the-edge stereotypes of good and evil approach an almost Russ Meyeresque level of cartoonishness, like Faster Pussycat…Kill! Kill! played straight.
The film also boasts the only feature film appearance of Mickey Rooney, Jr. and his Combo -- sort of a very poor man's Bobby Fuller Four -- who crank out some tunes at the teen club. For this alone, thanks are due to the producer of Hot Rods to Hell: Sam Katzman, who single-handedly put more rock 'n' roll musicians on the big screen than any filmmaker before or since. – Jay Schwartz
For more ticket information, call the AIDS Law Project at 215-587-9377.
or click HERE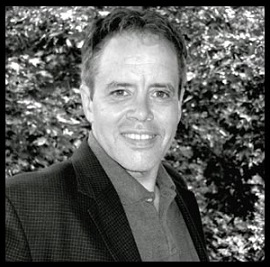 About our guest speakers:
Richard Barrios' last book Dangerous Rhythm: Why Movie Musicals Matter was reviewed by the New York Times, Wall Street Journal and Philadelphia Inquirer. He is also the author of A Song in the Dark: The Birth of the Musical Film, and Screened Out: Playing Gay in Hollywood From Edison to Stonewall. Richard Barrios has written on film for the New York Times, provided commentary tracks for several DVDs, and appears in the documentary feature Do I Sound Gay?...playing in theaters right now!
Irv Slifkin's books include Filmadelphia: A Celebration of a City's Movies and VideoHound's Groovy Movies: Far-out Films of the Psychedelic Era. He has contributed hundreds of articles to the Inquirer, Daily News, Hollywood Reporter, and many more. Former editor of Home Viewer magazine and the Movies Unlimited catalog, Slifkin is remembered by many as WIP's "Movie Irv." He currently teaches writing at Temple University, serves as programmer for the Reel East Film Festival. and lectures on movies throughout the Delaware Valley.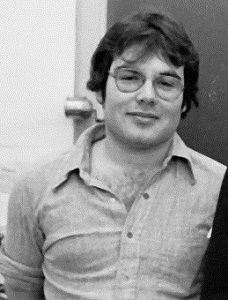 Irv Slifkin and Richard Barrios are both longtime friends of the Secret Cinema – Irv for a bit longer, as he attended high school with Secret Cinema founder Jay Schwartz.
About the AIDS Law Project: Founded in 1988, the AIDS Law Project of Pennsylvania is the nation's only independent public-interest law firm dedicated to AIDS and HIV. It has risen to the defense of more than 38,000 people free of charge, and has educated more than 40,000 others on AIDS-related legal issues. It works at local, state and national levels to achieve fair laws and policies.
---
FUTURE SECRET CINEMA EVENTS (more info soon):
Friday, September 11 @ Eastern State Penitentiary: Program to be announced.
Friday, October 28 @ American Philosophical Society: Program to be announced.
---
If you'd like to subscribe to announcements of upcoming Secret Cinema events, then e-mail us by clicking HERE. Please specify in your message where you are located.
Click HERE to learn the history of Secret Cinema.
Click HERE to read about recent Secret Cinema events.
RELATED LINKS:
Channel 29 news piece on Secret Cinema from 1999!
Secret Cinema 1999 Annual Report
Secret Cinema 1998 Annual Report
Secret Cinema 1997 Annual Report
Information about the 1998 Secret Cinema "Class Trip" to the Syracuse Cinefest
---
Last Updated: 7/28/15
WebMasters: Rodney Linderman & Jay Schwartz
© copyright 2015