Last Updated: 6/18/18


ALL SECRET CINEMA PRESENTATIONS ARE SHOWN IN 16MM (or larger!) FILM ON A GIANT SCREEN (NOT VIDEO...NOT EVER!)
---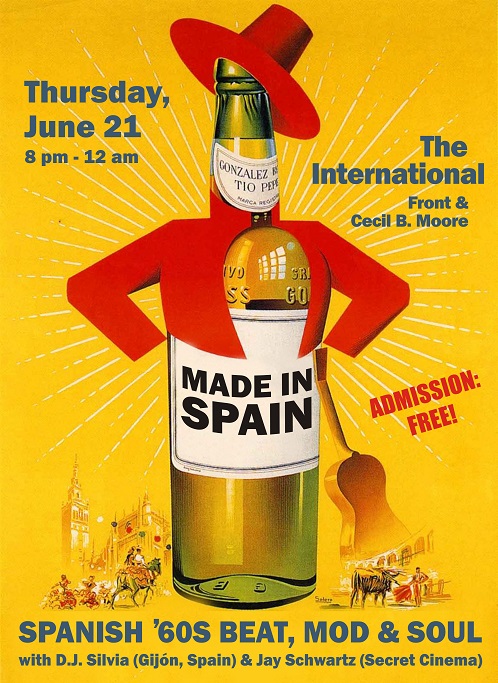 D.J.'s Silvia & Jay spin international vinyl rarities for
Made in Spain night, at new bar The International
Thursday, June 21, 2018
8:00 pm until MIdnight
Admission: FREE
The International
1624 N. Front St (at Cecil B. Moore Avenue)
Philadelphia
On Thursday, June 21, the brand new bar The International will host a special music party called Made in Spain, featuring a variety of beat, mod and soul music from the sixties -- all of it recorded in Spain.
It all starts at 8:00 pm and runs until midnight. Admission is free.

Some of the artists to be played at Made in Spain will be Los Brincos (the period's most inventive group; arguably the Beatles of Spain), Los Bravos (Spain's most successful export act, of "Black is Black" fame), Los Iberos (produced by U.K. "Nothing But a Heartache" songwriting team Bickerton and Waddington), Los Salvajes, Los Sirex, Formula V, and many more, plus Spanish "Ye Ye" girls like Karina and Conchita Velasco. Records played will include both original songs and several Spanish language versions of familiar American and British pop hits.
In addition to sixties sounds, some time will also be devoted to Spanish music of today in the garage, indie and power pop styles.
The event will mark the return of "La Chica Ye Ye," D.J. Silvia. A favorite spinner at many past sixties-music events in Philly, New York and her native country of Spain, Silvia is sure to have some new surprises and rare sides in the multiplying boxes of discs she stuffs in her trans-oceanic luggage. Silvia moved to Philadelphia in 2004, from her birthplace in the Spanish city of Gijón, in the green province of Asturias.
Assisting will be Jay Schwartz. Jay is the long-time programmer/creator of the Secret Cinema film series, and is the musical (and marital!) partner of D.J. Silvia.
The International -- under the El on the border between Fishtown and "Olde Kensington" -- is the latest offering from the team that brought the Standard Tap and Johnny Brenda's to Philly nightlife. They offer a global variety of spirits and light bites, as well as a variety of music from local d.j.'s.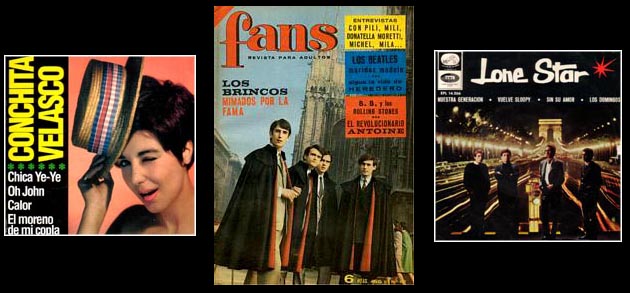 This will be the first Made in Spain party since Silvia and Jay did one at the late, lamented Tritone...circa 2007!
Made in Spain is co-sponsored by The Secret Cinema and Los de Patanegra en Philadelphia, a group formed to unify the growing community of Spaniards in Philadelphia and promote friendship, culture and networking. LOS DE PATANEGRA EN PHILADELPHIA WEBSITE
---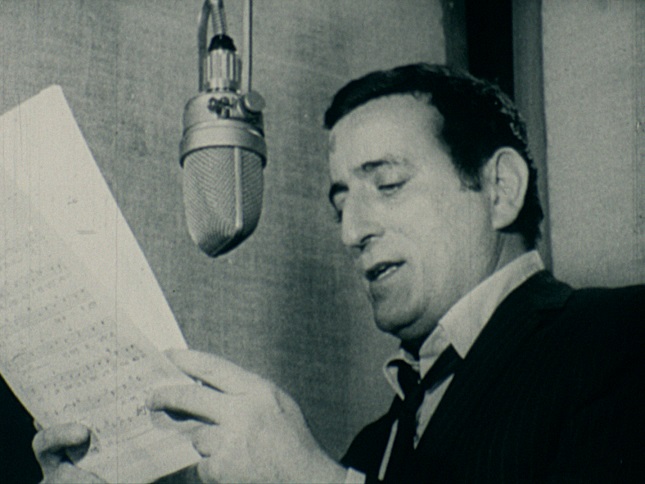 New chapter of Archive Discoveries: Unseen Curiosities from
the Secret Cinema Collection at Maas Building
Friday, June 29, 2018
8:00 pm
Admission: $9.00
The Maas Building
1325 N. Randolph Street, Philadelphia, PA
267-239-2851
On Friday, June 29, The Secret Cinema will return to the historic Maas Building with another chapter of our ongoing series, Archive Discoveries: Unseen Curiosities from the Secret Cinema Collection. Once again we'll feature a mélange of fascinating short films from the past. As we go through our collection, reel by reel, we continually find films that don't necessarily lend themselves to fitting into a themed group, yet are too interesting, or fun, or funny to not share. None have been shown in previous Secret Cinema programs. Indeed, few of these films are likely to have been seen anywhere in recent years.
This month's program accidentally has a recurring theme, however: several of the films are about music, in one way or another.
There will be one complete show at 8:00 pm. Admission is $9.00.
A few highlights from this new edition of Archive Discoveries… include: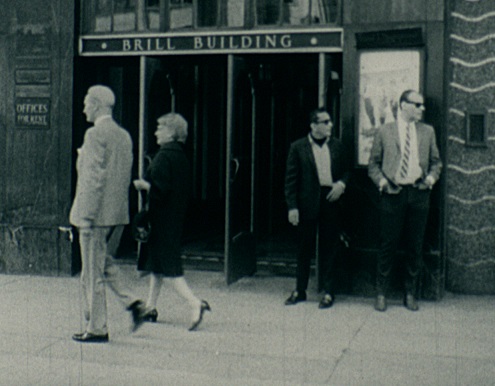 American Music: From Folk to Jazz to Pop (1966) – A segment from a sprawling, behind-the-scenes documentary about the mid-sixties music industry. Not much rock 'n' roll is on display, but we get to visit Nashville's Music Row and Grand Ole Opry, catch Peter, Paul & Mary at the Newport Folk Festival, hear interviews with Richard Rodgers and Duke Ellington, and watch Tony Bennett in the recording studio.
Musical Justice (1931) – An entertaining, and frankly weird theatrical short from Paramount starring Rudy Vallée, the famed crooner and bandleader who was arguably the first pop music star of the 20th century. Vallée plays the judge in a court of musical misdemeanors, while his band the Connecticut Yankees is the jury that deliberates, in closed-door jam sessions, over the fates of assorted oddballs charged with melodic offenses. Also appearing is the real-life voice of Betty Boop, Mae Questal -- who pleads with the court to not take her boop-oop-a-doop away(!)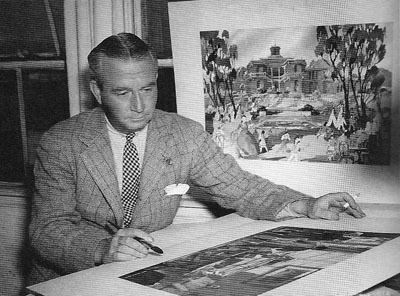 Hungarian Rhapsody (1930) – William Cameron Menzies was the most important and influential art director of Hollywood's golden age: Menzies created the look of everything from Douglas Fairbanks' The Thief of Bagdad to Gone With the Wind to the visionary sci-fi masterpiece Things to Come (which he also directed). In the early years of talkies Menzies, in partnership with pioneering film composer Hugo Riesenfeld, produced a series of short films that visualized operettas and other classical works. These films displayed much higher production values than typical one-reelers (or even many features). Hungarian Rhapsody, based on Franz Liszt's folk music adaptations, is no exception, with gorgeous photography, special effects, sumptuous sets and a wordless story.
Elvis Work Tape kinescope (1968) – Rare footage of rehearsal sessions for Elvis Presley's 1968 "Comeback Special" for NBC (which was actually titled Singer Presents...ELVIS). Revealed is some rather lascivious grinding among the dancers, throat clearing, guitar straps failing, and some mild cussing from the King.
Plus much, much more!
The Maas Building was previously a brewery and a trolley repair shop. This beautifully restored 1859 brick and timber workshop today serves as a multipurpose art event and catering space. Free street parking is available.
---
FUTURE SECRET CINEMA EVENTS (more info soon):
Friday, July 20, 2018 @ William Way Center: AIDS Law Project's Summer Movie Party with Desire
Wednesday, July 25 , 2018 @ Glen Foerd Mansion: Thanks a Million
Friday, September 7, 2018 @ Eastern State Penitentiary: TBA
Thursday, September 13, 2018 @ The Rotunda: TBA
---
If you'd like to subscribe to announcements of upcoming Secret Cinema events, then e-mail us by clicking HERE. Please specify in your message where you are located.
Click HERE to learn the history of Secret Cinema.
Click HERE to read about recent Secret Cinema events.
RELATED LINKS:
Channel 29 news piece on Secret Cinema from 1999!
Secret Cinema 1999 Annual Report
Secret Cinema 1998 Annual Report
Secret Cinema 1997 Annual Report
Information about the 1998 Secret Cinema "Class Trip" to the Syracuse Cinefest
---
Last Updated: 6/18/18
WebMasters: Rodney Linderman & Jay Schwartz
© copyright 2018