Last Updated: 8/21/16


ALL SECRET CINEMA PRESENTATIONS ARE SHOWN IN 16MM FILM ON A GIANT SCREEN (NOT VIDEO...NOT EVER!)
---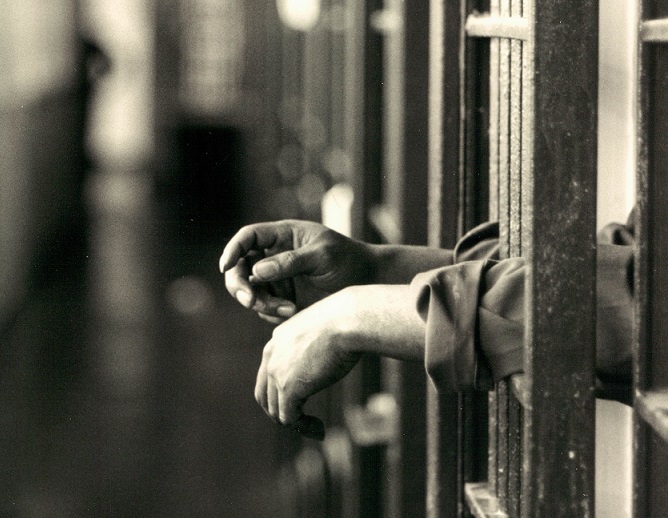 The Inside View: Short Films about Prison
at Eastern State Penitentiary
Friday, September 9, 2016
8:00 pm (doors open 7:00 pm)
Admission: $10
Eastern State Penitentiary Historic Site
2027 Fairmount Avenue, Philadelphia
(215) 236-3300
On Friday, September 9, the Secret Cinema will return to Eastern State Penitentiary, to present our 16th film screening at the historic site and museum. This year -- for the first time -- the program will not be based around a prison-themed feature film. The Inside View: Short Films About Prison will instead be a collection of rare documentaries, television drama and even a cartoon, all about life behind bars, with none longer than 30 minutes. Some of these reels were used as "opening acts" for prior Secret Cinema events at ESP, and some will be getting their first-ever showing.
As usual, we'll be entertaining our "captive" audience by projecting prison-themed film fare in a screening room complete with real steel bars, echoing the scenes on screen in a unique twist on "3-D" movies. Since the first Secret Cinema/ESP event, we've presented prison film subgenres ranging from death row drama, women in prison, tough film noir, '70s sexploitation, chilling documentary, and even a prison-set Laurel and Hardy comedy.
There will be one complete show, starting at 8:00 pm. Doors open at 7:00 pm, allowing the audience time to take a look at many new and existing museum exhibits at ESP. Admission is $10.00.
A few highlights of The Inside View: Short Films about Prison include:
The Expert (1983, Dir: Don Petrie, Jr.)
The Expert follows a state execution doctor as he trains his replacement in how to administer a gas chamber execution. The American Film Institute produced this thoughtful, thought-provoking, and little-seen short drama. Director Petrie would go on to make many successful comedy features (including Mystic Pizza, Grumpy Old Men and Miss Congeniality), but The Expert shows a decidedly darker sensibility.
Types of Inmates (1965, Dir: Ernest Reid)
Produced by the National Film Board of Canada for that nation's Department of Justice, Types Of Inmates was made strictly for the purpose of training prison personnel, as evidenced by a warning title that limits the short film's viewing to working professionals. This fascinating documentary then proceeds to classify various inmates by their psychological profiles, defining such breeds as "Rebel," "Dependent," "Manipulator" and "Mental." The grim filmed interviews with actual inmates provide a close-up view of a difficult life faced by men on both sides of the cell door.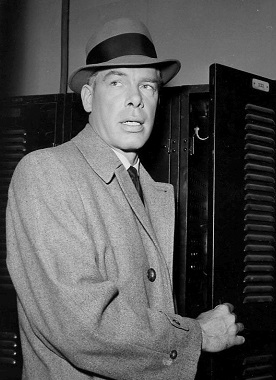 M-Squad: The Hard Case (1957, Dir: Bernard Girard)
The noirish 1950s TV series M-Squad served as a showcase for the screen's ultimate tough guy, Lee Marvin. In this episode, Marvin's detective character poses as a new prison convict, to help clear a night watchman that was framed for a robbery.
Plus The Prison Community, Northwest Hounded Police and more!
Eastern State Penitentiary, built in the 1820s, is a world famous historic landmark, which influenced the design of hundreds of other prisons. Closed as a working prison since 1971, the decaying structure, which once housed Al Capone and Willie Sutton, has become a popular tourist attraction and museum over the last two decades. The film will be projected right inside the main prison building in a hallway just outside Capone's cell, surrounded by iron bars and the memories of convicts past.
---
FUTURE SECRET CINEMA EVENTS (more info soon):
Wednesday, October 19 @ American Philosophical Society Museum: TBA
Saturday, November 26 @ The Rotunda: TBA
---
If you'd like to subscribe to announcements of upcoming Secret Cinema events, then e-mail us by clicking HERE. Please specify in your message where you are located.
Click HERE to learn the history of Secret Cinema.
Click HERE to read about recent Secret Cinema events.
RELATED LINKS:
Channel 29 news piece on Secret Cinema from 1999!
Secret Cinema 1999 Annual Report
Secret Cinema 1998 Annual Report
Secret Cinema 1997 Annual Report
Information about the 1998 Secret Cinema "Class Trip" to the Syracuse Cinefest
---
Last Updated: 8/21/16
WebMasters: Rodney Linderman & Jay Schwartz
© copyright 2016