Last Updated: 11/13/13


ALL SECRET CINEMA PRESENTATIONS ARE SHOWN IN 16MM FILM ON A GIANT SCREEN (NOT VIDEO...NOT EVER!)
---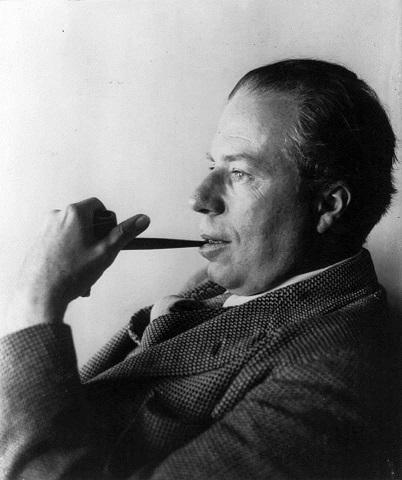 Tribute to Philadelphia author Christopher Morley with Kitty Foyle
screening at Historical Society of Frankford
Friday, November 15, 2013
8:00 pm (doors open 76:00 pm)
Admission: $8.00
Historical Society of Frankford
1507 Orthodox Street, Philadelphia
215-743-6030
On Friday, November 15, the Secret Cinema will present a cinematic tribute to celebrated Philadelphia author Christopher Morley. The event will include a screening of Kitty Foyle, the 1940 Academy Award-winning film version of Morley's best-selling novel of the same name; a rare filmed appearance of Morley; and an introduction by Morley expert Ken Kalfus. Best of all, it will take place in the beautiful and evocative 1930 headquarters of the Historical Society of Frankford, just steps away from the Griscom Street rowhome where Morley's fictional heroine was raised.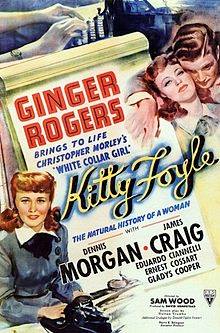 Kitty Foyle stars Ginger Rogers as a department store clerk who has a chance to enter high society when she catches the eye of the scion of a wealthy Main Line family. Rogers -- at the time mainly known for her skilled dancing in a series of musicals with partner Fred Astaire -- won the Oscar for Best Actress with her sensitive portrayal of a Philadelphia working girl.
Christopher Morley (1890-1957) was an American journalist, novelist, essayist and poet. Born in Bryn Mawr and a graduate of Haverford College, his first professional writing job was at the Philadelphia Evening Public Ledger. There he penned a series of columns describing the often-overlooked wonders of daily life in 1920s Philadelphia -- aspects best appreciated, according to Morley, by the careful practice of "sauntering." Morley soon left for New York where he wrote of similar explorations in Manhattan, and would go on to write several novels, with Kitty Foyle enabling his breakthrough into mass popularity. He also contributed a literary column to the Saturday Review.
The screening will be introduced with a short talk about Christopher Morley by modern-day Philadelphia author Ken Kalfus. Kalfus edited and penned the introduction for a collection of Morley's Public Ledger columns, Christopher Morley's Philadelphia (Fordham University Press, 1990).
Also included will be a rare theatrical short subject, R.K.O.'s Information Please. This series of filmed quiz shows featured notable celebrity panelists attempting to answer trivia questions (Information Please was also a popular radio show). We'll show an episode whose contestants included witty pianist Oscar Levant, presidential candidate Wendell Willkie…and author Christopher Morley.
There will be one complete screening, at 8:00 pm. Admission is $8.00.
Doors will open at 7:00 pm, and limited tours of the HSF library and museum will be offered to those who arrive early enough (free with movie admission).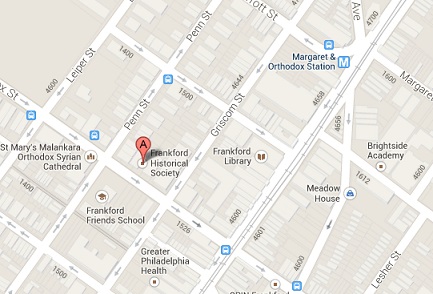 The Historical Society of Frankford is conveniently located minutes from downtown, about 2 blocks from the Margaret-Orthodox stop of Septa's Market-Frankford Line. For those driving, the building is close to the Bridge Street exit of I-95.
As always with Secret Cinema events, the films will be shown using real film (not video) projected on a giant screen.
Kitty Foyle (1940, Dir: Sam Wood)
The filmization of Christopher Morley's popular "story of an American girl" made great use of the local color intrinsic to the Philadelphia author's book. Though mostly shot in Hollywood, the sets depicting Kitty's working class Frankford neighborhood and Victorian-era rowhome on Griscom Street appear quite authentic, providing a perfect contrast to the Bellevue-Stratford society balls of the wealthier world Kitty aspires to. Texas-born Ginger Rogers found her breakthrough role in Kitty Foyle. Already a star as a comedienne and dancer, her sensitive playing of an ambitious girl faced with difficult choices won Rogers her first and only Oscar for Best Actress. 1940 was a good year for movies, and especially for movies set in the Delaware Valley: Rogers beat out Katharine Hepburn's nomination for The Philadelphia Story. Both movies also had Oscar nominations for Best Picture, Best Director and Best Original Screenplay - and each had screenplays co-written by Donald Ogden Stewart. Stewart co-wrote the Kitty Foyle script with Dalton Trumbo, and sadly, each would later be victims of the Hollywood blacklist.
About Ken Kalfus: Ken Kalfus is the author of three novels, Equilateral (2013), The Commissariat of Enlightenment (2003) and A Disorder Peculiar to the Country, which was a finalist for the 2006 National Book Award. He has also published two collections of stories, Thirst (1998) and Pu-239 and Other Russian Fantasies (1999), a finalist for the PEN/Faulkner Award. Kalfus has received a Pew Fellowships in the Arts award and a fellowship from the John Simon Guggenheim Memorial Foundation. He's written for Harper's, The New York Review of Books, and The New York Times. A film adaptation of his short story, "Pu-239," aired on HBO in 2007. Kalfus lives in Philadelphia with his wife, Philadelphia Inquirer architecture critic Inga Saffron.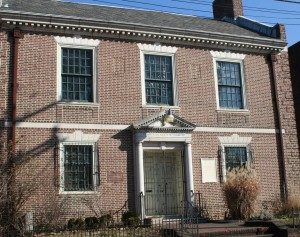 About the Historical Society of Frankford: HSF collects, preserves and presents the history of Northeast Philadelphia and the region. Recognizing the neighborhood of Frankford as the historic and geographic gateway to the region, HSF documents and interprets the history of the people, places, events and traditions of the greater Northeast Philadelphia area and serves as an advocate for the preservation of the region's historic resources. Through its collections and programs HSF provides opportunities for its members, the surrounding community, and the general public to explore and appreciate the history of Northeast Philadelphia and its place in the world.
---
EMERGENCY!
SAVE PHILADELPHIA'S LAST MOVIE PALACE...
Stay informed!
The Friends of the Boyd have a Facebook page. We encourage you all to visit and "like" them, and pass on this message...
The very survival of Philadelphia's last premiere motion picture palace is at stake! Almost every other US city has restored and reopened at least one downtown movie palace for public enjoyment such as live entertainment and movie events. As an Art Deco showplace, the historic Boyd Theatre was open for 72 years, and must reopen WITH ITS ORIGINAL ART DECO AUDITORIUM AND OTHER AREAS INTACT!
SPREAD THE WORD by clicking "like"
Official site of the Friends of the Boyd - www.SaveTheSameric.org
---
FUTURE SECRET CINEMA EVENTS (more info soon):
Thursday, November 21 @ Community College of Philadelphia: Talk & screening
Saturday, February 22, 2014 @ International House: 35mm screening TBA
Date/Venue to be announced - Films from the Orgone Archive (someday, honest!)
---
If you'd like to subscribe to announcements of upcoming Secret Cinema events, then e-mail us by clicking HERE. Please specify in your message where you are located.
Click HERE to learn the history of Secret Cinema.
Click HERE to read about recent Secret Cinema events.
RELATED LINKS:
NEW! Channel 29 news piece on Secret Cinema from 1999!
Secret Cinema 1999 Annual Report
Secret Cinema 1998 Annual Report
Secret Cinema 1997 Annual Report
Information about the 1998 Secret Cinema "Class Trip" to the Syracuse Cinefest
---
Last Updated: 11/13/13
WebMasters: Rodney Linderman & Jay Schwartz
© copyright 2013